This post may be a bit of an exercise in self torture since I will be talking about a collection of items I can't get by taking a stroll down my local Target's Halloween aisle or placing an order from amazon.com. In fact this glorious collection of monster themed Legos has been discontinued for about five years now.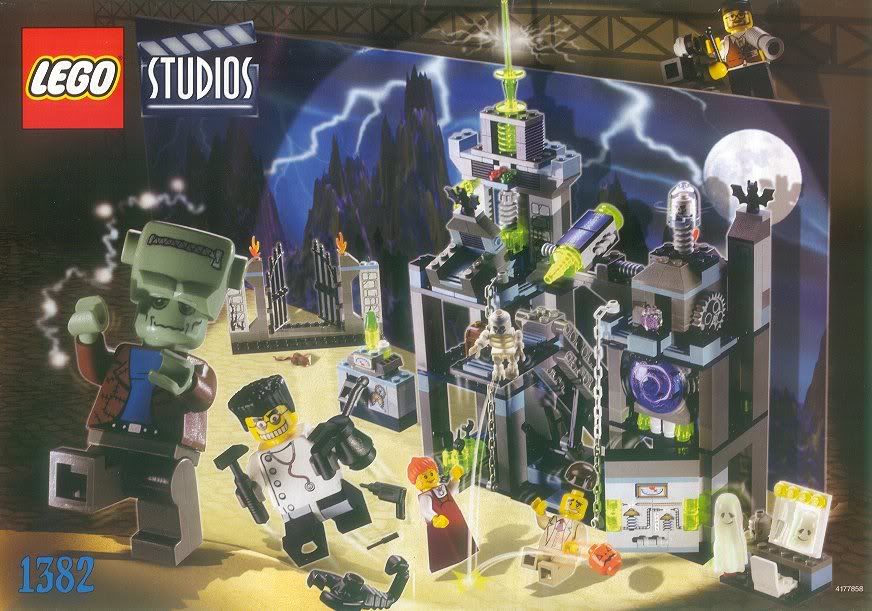 Back in the summer of 2000 Lego started releasing a line of sets under the Lego Studios brand. These sets included many film inspired accessories and characters such as mini lego film cameras, studio lights, camera cranes, and dollies, along with mini figures of a film director and his crew. The first release was the Steven Spielberg Moviemaker set which included a digital still camera and all the software needed to create your own short stop motion animated films. The set also included a backdrop, street, and accessories such as a dinosaur and car in order for you to recreate such Spielberg moments as the dino chase through San Diego from The Lost World.
Subsequent releases included multiple film related sets such as a stuntman catapult, a collapsing building and movie specific collections such as their Jurassic Park 3 and Spiderman sets which allowed you to recreate specific moments from each of these films.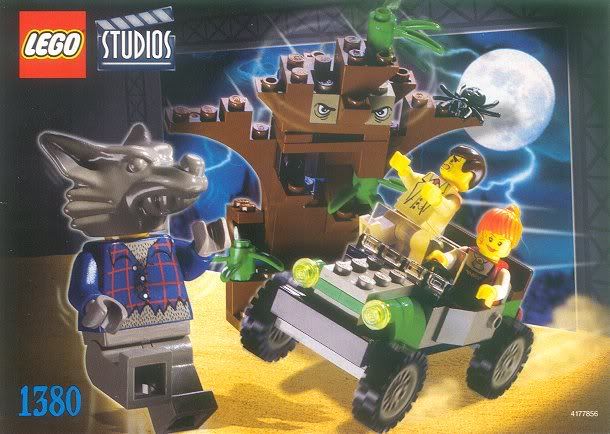 One of the coolest things to come out from Lego Studios' future releases was a classic monsters inspired collection featuring such characters as Dracula, The Mummy, and The Wolfman given the Lego makeover. These sets were released two years into the Lego Studios line back in 2002. When they first came out I remembered being blown away by how cool and detailed these sets looked in the Lego Shop mail order catalog. I considered placing an order but figured I'd wait and order them later. A full set would run you close to 200 dollars if you ordered them all at the same time.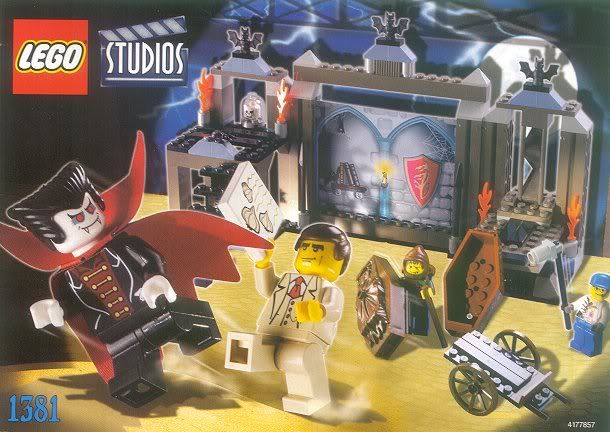 Soon after they stopped appearing in the Lego catalogs and you couldn't find them anywhere else. Toys R Us kept stocking the Spiderman and Jurassic lines, but the monster line dissapeared way too quickly. The sets had everything a monster movie fan would want.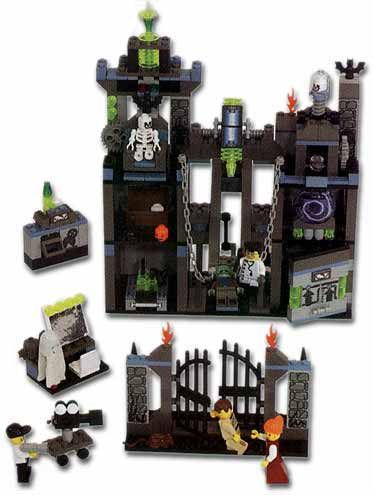 The lab is one of the most detailed sets I've seen from Lego in years. The mini figures looked amazing as well. I really thought the monster line would continue, but after Lego dropped their Lego Studios brand in 2004 they stopped releasing any more Monsters inspired sets.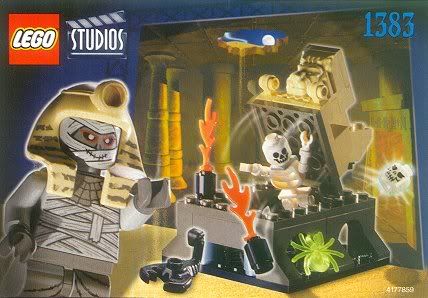 These sets do show up on Ebay from time to time but they tend to go for double the ammount they could be purchased for just a few years ago. Here's a cool video creation found online featuring the Lego Studios Monsters gang: