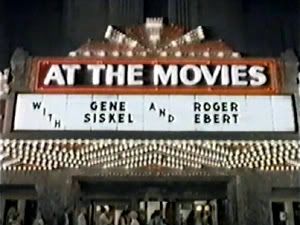 This past weekend multiple T.V. stations across the country aired the final episode of "Ebert and Roeper at the movies", formerly "Siskel and Ebert at the movies".
Even though Ebert was not able to join in for the finale, Roeper closed the show by announcing that this was in fact his final episode, and that the same went for Ebert too.
Ebert had a great entry on his Journal at the Chicago Sun Times website where he went on to reminisce about the 3 decades on the air as well as assure his fans that the thumbs will return.
The weekend of September 6 will mark the beginning of the show's 23rd season on the air. It will also mark a new beginning for the show when hosts Ben Lyons and Ben Mankiewicz take over the seats previously occupied by our beloved critics.
Not many of us are looking forward to this and would have preferred for Buena Vista to simply cancel "At the Movies" instead of changing it and handing it off to the newcomers. Why not come up with a new name for the new show and give closure to "At the Movies", or even allow Ebert and Roeper to take the show somewhere else?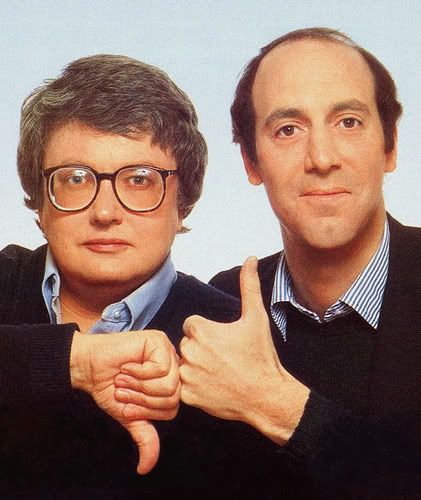 T.V. pioneers Roger Ebert and Gene Siskel first paired up in 1975 at WTTW in Chicago when they hosted the local movie review show, "Sneak Previews." In 1978, the show moved to PBS and was syndicated shortly thereafter by Tribune Syndication and was renamed "At the Movies." In 1986, Disney-ABC Domestic Television (then known as Buena Vista Television) acquired the show, calling it "Siskel & Ebert & the Movies." Upon Gene Siskel's passing in 1999, the show retained the "Siskel & Ebert" title until the following fall when it became "Roger Ebert & the Movies." In July 2000, film critic Richard Roeper was named Ebert's new co-host and the show was retitled, "Ebert & Roeper and the Movies." The show was renamed "Ebert & Roeper" in 2001 and subsequently was modified to "At the Movies with Ebert & Roeper" last year. Ebert celebrated his 30th anniversary as a television film critic in 2005.
Here at the Nostalgia Factory we'll keep "At the Movies" alive by including Siskel and Ebert's reviews to some of the film's we'll be waxing nostalgia about in our upcoming articles.
We wish Ebert a full recovery from his battle against cancer and look forward to his return to the airwaves.